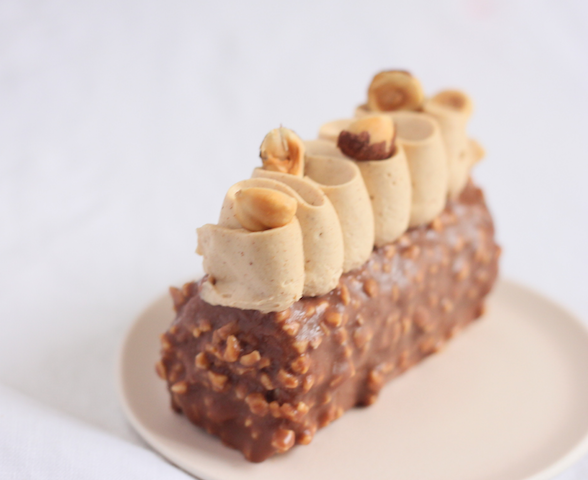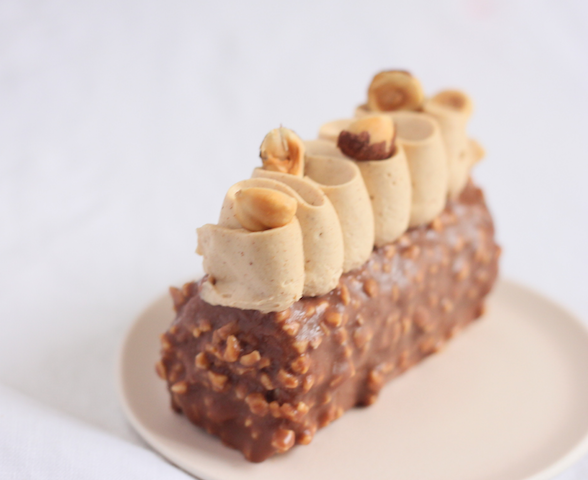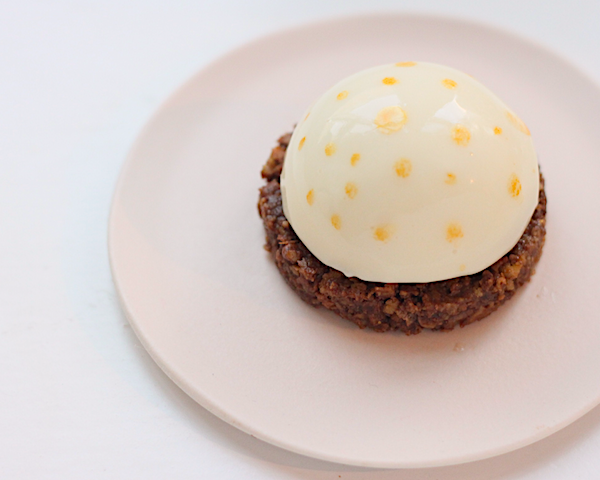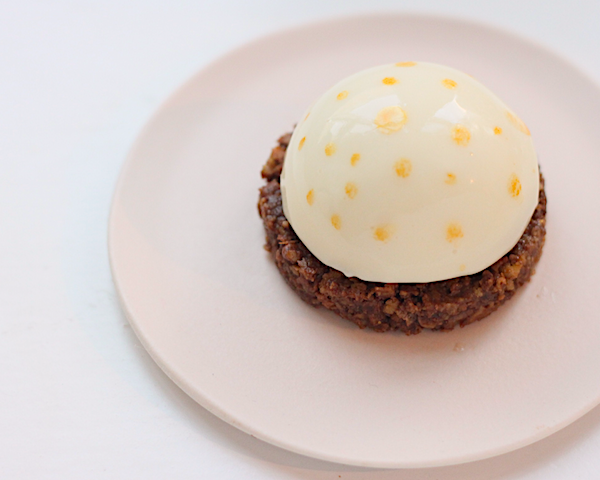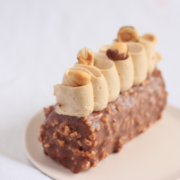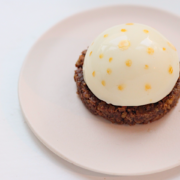 French Fancies
₹6,800
These pastries are elaborate yet so easy to make, achieving a balance of flavours and textures in a spoonful of dessert. Le Noisetier is packed with flavours of chocolate and toasted hazelnut and comes covered in a special Rocher glaze that makes it a really posh version of a Ferrero Rocher, while the vanilla and chocolate dessert is packed with modern techniques and several incredible layers.
1. Le Noisetier
Cocoa chiffon sponge
Dark chocolate mousse
Milk chocolate and hazelnut cremeux
Rocher glaze
Praline Chantilly
2. Vanilla, pecan and chocolate
Butter sablé

(butter cookies)

Reconstituted sablé with feuilletine
Almond praline
Ladyfinger biscuit
Pecan sablé garnish

(sugar coated pecans)

Vanilla mascarpone mousse
Mirror glaze
Techniques learned: chiffon sponge, cremeux, mousse, Rocher glaze, mirror glaze, candied nuts, ladyfinger cake, praline, sablé, reconstituted sablé.
This class will last approximately 3.5 hours.
Join waitlist